Audio Exchange Network:: delay, relay, feedback, loop
Remote Workshop
2022—FALL
Mondays, November 14, 21, and 28, 2022
5 - 7 pm EST on Zoom
Join Wave Farm Radio Art Fellow José Alejandro Rivera for this three-part, free workshop series taking place on Monday evenings in November.
To sign up for this workshop click here.
*Pending the location of participants, the final session may be an in-person or hybrid listening event.

This series of process-based production workshops explore the ways radio can inhabit, be affected by, or create systems of delay, relay, feedback, and loops. How might particular experiences of multiple users across time and space affect dynamics between sender and receiver? How might qualities of simultaneity, "live-ness" and recorded audio be exploited or utilized? What is needed for access and participation in systems where exchanging live/recorded audio is a tool for artistic radio processes?
Participants will have opportunities to engage with precedents that include, but are not limited to, specific works from the
Wave Farm Radio Art Archive︎︎︎
, create (and respond to) individual pieces that will contribute to a collective audio work, and consider potential possibilities between "one-way" vs. "two-way" processes, networked systems, net/web radio, broadcasting FM/AM, and other methods of sharing audio/transmission.
Each session will be informed by the experience, skills, interests, and engagement of the participants. The sessions will include brief presentation, precedents, group discussion, interactive experiments, and time to create short (1-2 minute) recordings / audio works. Sessions will also include special guest artist
Patrick McGinley (aka murmer)︎︎︎
the producer and host of
framework︎︎︎
, a weekly radio program dedicated to field recording and its use in composition that airs on over a dozen radio stations around the world.
Prompts will be the basis for the creation of recordings that allow participants to individually respond to one another's work through sonic means. A series of staggered audio responses will serve as building blocks for the next prompt/response. A possible final result may be a co-created collection of directives, processes, and/or responses that will contribute to an in-person/hybrid listening session and/or broadcast.
Becoming Otherwise
Remote Course
2021—WINTER

I designed, developed, hosted, and co-facilitated an 8-week course exploring individual and communal practices in expanded states of consciousness. Topics and practices included maps, meditation, yoga, herbalism and earth-based ritual, entheogens and psychedelic therapies, breathwork, dreamwork, and integration.
︎


Throughout the 8 weeks, practictioners, artists, and cultural workers were invited to share deeper wisdom, exercises, and teachings. Guests included brontë velez, Esteban Da Cruz, Bett Williams, and Siedeh Foxie.
Learn more
here︎︎︎
Lecturer
SMFA/Tufts | Boston, MA
2019—FALL
School of the Museum of Fine Arts / Tufts


The Practice of Everyday Listening
examined a variety of conceptual approaches to the role of sound in everyday environments. Through soundwalks, field recording, listenings, readings, and other "ear cleaning" exercises, students developed critical listening and recordings skills. Strategies and techniques were drawn from texts including R. Murray Schafer's acoustic ecology philosophy and then applied to the students' projects.
︎


A History of Sonic Art
examined the historical, theoretical and aesthetic bases of sound, noise, and music throughout modernity. The course took as its point of departure from the development of mechanical media following the stages of industrialization in the early twentieth century. Roughly chronological, the course traced the early European Avant-Garde through to post-war experimentation, and then onto postmodern sampling, laptop culture, and the acceptance and expansion of "sound art" within the institution of art.

SMFA/Tufts 1630AM Wavefarm.org broadcast of student work. Orginal air date 12.18.2019. Produced by José A. Rivera.

Featuring work by Myshko Chumak (Enclosed Seas), Camila A. Sanchez-Longo (Sound of Resistance), Juyon Lee (Train Rides during Morning Rush Hour), David Mansour (The Air Chase), Ben Mertik (untitled), Logan Fang Yee (untitled), Kayla Le Heux (untitled), Jamie Doo (Sonic Kintsugi), and Kaycee Feldman's Harmony of Disparity. Intro sounds by Proxemia (José A. Rivera, Electric Streams of Wind).

Mobile Subjects Workshop

deCordova Sculpture Park & Museum | MA
2019—JUN 15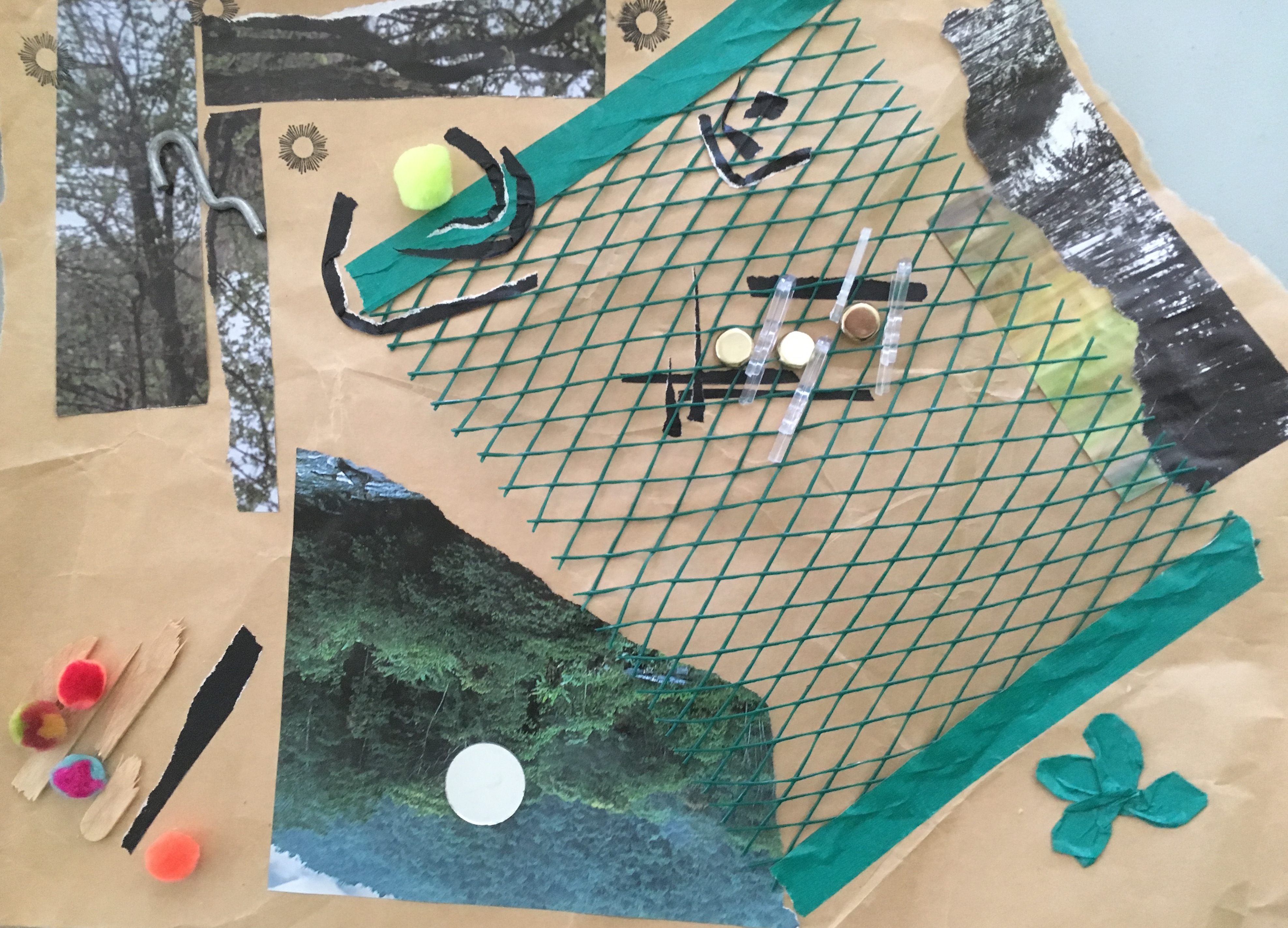 Mobile subjects
was a workshop I developed around sound and sensory perception, physical movement, and spatial thinking. Participants were encouraged to focus on sounds at particular points on site, and interpret their observations during listening, drawing, and slow movement portions of the program. Maps made from memory were created, shared, and discussed among the group.
The program was 1/3 of my engagement with the deCordova Sculpture Park & Museum, which also included an artist talk on aural cartography and a
live performance and field activation︎︎︎
of Andy Graydon's
City Lights Orchestra
outdoor sculpture.
Art + Nature Program, Performance + Event, Workshop, Artist Talk